Your Trusted Partner in Male Fertility and Sexual Health
Fast Facts on Male Fertility
Infertility impacts both partners.
Today, 1 in 6 people are impacted by infertility.
50% of the time, there is a contributing male factor.
Most couples proceed to IVF without a thorough male evaluation.
The male is not evaluated until on average 22 months after the couple has reported trouble conceiving. This means the female is treated independently for almost two years without any clarity on her partner's status.

This is particularly alarming since ASRM and ACOG clinical guidelines recommend the simultaneous evaluation of both partners.

 
There's limited access to care.
With less than 200 reproductive urologists across the country, male fertility experts are scarce resources.
In some areas of the country, males are forced to wait up to 6 months to be seen.
With less than 200 Male Fertility Experts across the country, ensure your employees have access to top fellowship-trained Reproductive Urologists.
Convenient Access to Care
Through our hybrid care delivery model and at-home diagnostics, Posterity Health Male Fertility Specialists can see your employees via tele-health and in-person.
End-to-End Reproductive Health
There's no hand-off. Posterity Health can support all sperm making individuals from their initial evaluation through treatment to ongoing care.
Take the first step – assess your fertility status at home. Simply follow the kit instructions, collect your sample, and return the kit in the mail. 
If you have an abnormal semen analysis we provide expert, personalized care in 72 hours.
We empower males to manage their sexual wellness. Our goal is to help every male optimize their performance.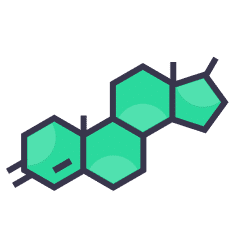 Over 3 million men suffer from low testosterone (Low-T). If you feel fatigue, decreased libido, erectile dysfunction, weight gain or moodiness, let's talk. 
Empower Males to Embrace the Family Planning Process
✓ Accelerates the path to parenthood
✓ Unifies couples during their family planning journey
✓ Boosts the chances of natural conception & less invasive treatment options
✓ Reduces the burden of care on the female partner
✓ Achieves better overall health
✓ Leads to cost savings for both employers and individuals
With Posterity Health and Dr. Bakare's help, my husband went from "no sperm seen" to over a hundred thousand and I was able to have 13 embryos fertilized. Most will never know how complex and emotionally challenging the fertility process is, but I am very thankful for everyone in the company.

Tolulope Bakare, MD

Recent Patient Testimonial
I would highly recommend Dr. Masson. My husband had 0 sperm count, unfortunately they couldn't find sperm, so Dr. Masson did surgery to retrieve it and froze tons! Kind, warm and extremely helpful to us from the beginning.

Puneet Masson, MD

Recent Patient Testimonial
Dr. Pollard and the Posterity Health team provide patient-centered care at its best. He's extremely competent in his field but takes the time to ask questions to ensure his prescribed course of action fits with the patient's experiences and comfort level. I also never felt rushed in his office as he patiently responded to my questions. Highly recommend!

Matthew Pollard, MD

Recent Patient Testimonial
My husband and I travelled to Colorado from Toronto, Canada to see Dr. Cowan. He performed a less invasive procedure on my husband than we expected to retrieve sperm for IVF. We got more embryos from this round of IVF than our four previous rounds combined!
Dr. Cowan is not only highly skilled but also one of the most caring and personable doctors we have ever encountered. We highly recommend Posterity Health.

Barrett Cowan, MD

Recent Patient Testimonial
Dr Walker, at Posterity Health, was the person who pulled me from an absolute whirlpool of bureaucracy and frustration when I was trying to get a genetic sample frozen. Her passion and enthusiasm for helping people is undeniable and you can tell she really cares when you talk with her. I strongly recommend her for any reproductive needs, if she can't help, I'm confident she will get you in touch with someone who can.

Kelly Walker, MD

Recent Patient Testimonial
"I saw many specialists for my condition before I found Dr. Kovac. Immediately, he gave me the comfort and reassurance I needed, that he could help me. Dr. Kovac is knowledgeable, approachable and listens, and I would highly recommend him.

Jason R. Kovac, MD/PhD

Recent Patient Testimonial