Reliable Male Fertility Treatments and Services
Are you starting a family? Or are you ready for another kid? We can help at our digital male fertility clinic.
SCHEDULE FREE 10-MINUTE CALL
Wherever You Are on the Road to Parenthood,
We're With You.
Make the right decisions for your future with our male fertility treatments and services.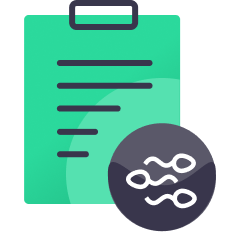 Baseline Assessment
Whether you're just starting on the path to parenthood or are having trouble conceiving, our Baseline Assessment is the best place to start. Your assessment begins with either an in-clinic or at-home semen analysis. We will then provide a digestible summary of your semen analysis results, supportive resources/educational materials, and a detailed consultation with a male fertility specialist, all from the comfort of your home.
Our Baseline Assessment is the best option for male fertility testing and it's ideal for males who are thinking about having children.
LEARN MORE
Male Fertility Workup
Have you recently received an abnormal semen analysis? Don't worry: you're not alone. About 50% of semen analyses are abnormal. Our Male Fertility Workup service is designed to identify the root cause of your abnormal analysis and provide a roadmap to improve your semen quality. We complete a detailed evaluation that is hyper focused on you, your background, and your health. During this initial evaluation, we examine your medical history, your reproductive history, and your partner's history to deliver a personalized treatment plan. We'll also determine if any additional diagnostic testing is required.
Our Male Fertility Workup service is for those who have received an abnormal semen analysis.
LEARN MORE
Second Opinions
Patients come to see us from all over the world. We help those with even the most complex male fertility issues. We conduct a detailed review of all previous records and complete a current evaluation. All we do is male fertility, that's why our physicians often recommend additional or alternative treatment options.
The Second Opinion Consult is for men with an abnormal semen analysis and who have already seen a urologist.
LEARN MORE
Recurrent Pregnancy Loss
Few things are as devastating or discouraging as a failed IVF cycle or recurring miscarriages. At Posterity Health, our goal is to help you and your partner carry a healthy pregnancy to term. That's why our Recurrent Pregnancy Loss consultation takes a deep dive into your reproductive health to uncover any undiagnosed or untreated male infertility issues. Through diagnostic testing and discussions with our male fertility specialists, we'll help you get the answers.
Our Recurrent Pregnancy Loss consult is for couples who have experienced two or more failed pregnancies or one failed IVF cycles.
LEARN MORE
Gender Affirmative Care
Through gender-affirmative care, you can fully embrace your identity. And at Posterity Health, we can help you keep the door open for biological children down the line. We will provide a fertility preservation consultation to review your options for sperm cryopreservation, facilitate the optimal approach for your needs, and empower your future conception efforts.
Our Gender Affirmation consult is best for people undergoing gender-affirming care that could impact their sperm quality.
LEARN MORE
Sperm Cryopreservation
Is it time to freeze your sperm? At Posterity Health, we take fertility preservation seriously and, unlike other options for banking sperm, we don't just take your sperm and freeze it – we review your sperm quality to confirm that the frozen sample is adequate. We want to ensure you get the best possible outcome when you're ready to use your frozen sperm. We've structured our safe, affordable, and accessible fertility preservation service to be educational, supportive, and personalized to your needs.
Our Sperm Cryopreservation service is best for males over 35, males undergoing cancer treatments, or those receiving gender-affirming care.
LEARN MORE
Vasectomy
If you've already met your family planning goals or know that you do not want to have kids any time soon, take advantage of the best form of male contraception: a vasectomy. No matter where you're located in the U.S., we can schedule your procedure at a clinic near you with one of our skilled microsurgeons. Our male fertility experts will help you navigate this life-changing decision and we'll make the process efficient, easy, and convenient for you. 
Our Vasectomy Reversal consultations are for males who have had a vasectomy and now want to have kids.
LEARN MORE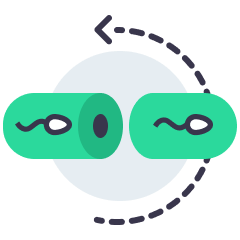 Vasectomy Reversal
If you've had a vasectomy and want to have another child, we can help at our male fertility clinic. Our skilled physicians and microsurgeons perform vasectomy reversals on a regular basis with an incredibly high success rate. From your initial consultation to your post-op appointment, we provide a concierge level of service to guide you through the entire vasectomy reversal process.
Our Vasectomy Reversal consultations are for males who have had a vasectomy and now want to have kids.
LEARN MORE
Have

Questions? We're Here to Help
Call us today for a free 10-minute consultation with our male fertility specialists: (720) 666-4739
SCHEDULE NOW
Coverage for Male Fertility Care
Our goal is to provide affordable care. Insurance coverage varies by state and plan. Posterity Health partners with several companies that provide fertility benefits outside of what is offered by traditional insurance plans.  Posterity Health's fertility benefit partners include:  Progyny, Maven, Future Family, Carrot, and Livestrong Fertility. You can also use your HSA/FSA account to pay for services.
When indicated, Posterity Health Male Fertility Specialists provide state of the art surgical procedures. Common procedures include Vasectomy Reversal and Microscopic Varicocele Repair. We also perform surgical sperm extractions for IVF, including testicular microdissection and minimally invasive sperm retrievals.